Woodsworth Housing Co-operative is located in the historic St. Lawrence Neighbourhood in Toronto, Canada, close to St. Lawrence Market. Woodsworth is within walking distance of shops, services, schools, community centre and pool, public library, parks, and Lake Ontario. Bus routes go to subway stations and it is a short walk to the King streetcar and to Yonge Street.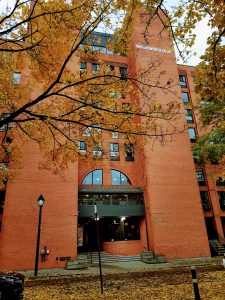 We are a federally funded not-for-profit co-op, developed by the Co-op Housing Federation of Toronto (CHFT). Our community is a mix of rent-geared-to-income and market-rent members. The co-op has a wide variety of committees and a weekly newsletter.
Woodsworth has a mix of housing units. There is an eight story mid rise apartment building on Wilton Street with 122 units. The top floor (9th) houses common space – a large multi-purpose room and one of our two laundry rooms. Some units have direct street access from Wilton Street. The medium rise building has distinctive half-moon windows on alternate storeys. Two bedroom apartments all have stairs into the units since they utilize the space over the common hallways for the second bedroom.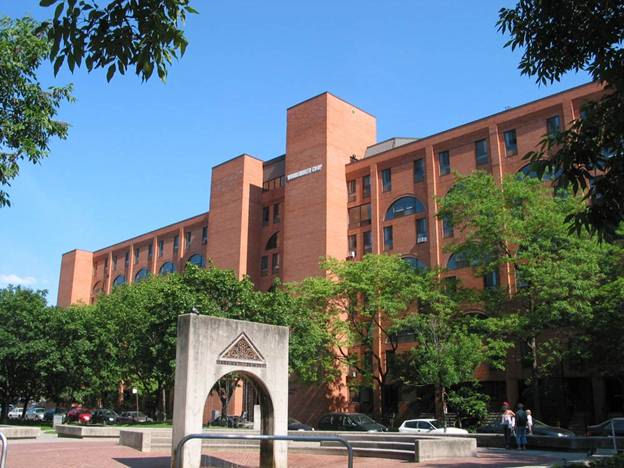 There are 72 townhouses on George Street South (east side), Albert Franck Place and Frederick Street (west side).
The townhouses include stacked and "mews" units (garage on the ground floor). Unit sizes in Woodsworth range from 1 – 4 bedrooms.
Woodsworth is proud to be part of the international co-operative movement which dates from the 19th century and we, like co-ops around the world, are guided by these principles:  open membership, democratic control, economic participation,  independence, education and information, co-operation among co-operatives, and concern for community. See more about co-operative principles.