His opponents in Ottawa described him as "a political saint." Years earlier, the starving immigrants of Winnipeg's North End saw in him a friend who helped to relieve some of their suffering. The railroads and politicians denounced him as a rebellious socialist, a threat to their establishment. At no time, however, could anyone undermine his integrity and determination to make Canada a better place for all.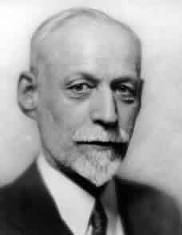 James Shaver Woodsworth was born in 1874 at Applewood, the family farm near the village of Islington, Ontario. His father, a Methodist clergyman, moved the family to Winnipeg when James was eight. In time, James also entered the ministry. It was during his studies at Oxford that he became aware of the ways of the world. Next to the grandeur of Victorian society he came face to face with the misery in the slums of London. The division between wealth and poverty was also waiting for him when he returned to Winnipeg.
The North End had become the "dumping ground" for immigrants who could not afford the exorbitant price of prairie land, which was by this time under-the control of the railroads and a few enterprising politicians. Woodsworth gave up his comfortable position at Grace Methodist Church and moved his family into Mission House in the North End. He was determined that Winnipeg would not become another London. He not only fed the poor, but he also taught them English so that they might cope and survive in their new land of hope. This was the true beginning of a lifelong battle for Woodsworth. He was now out of the pulpit and among the people. His writings indicate the course of his life was to make 'the welfare of one….the concern of all. In the city, for good or ill, we are all members of one or another kind. Vested interests and property rights must give way before the rights of men and the welfare of society."
During his travels through the west, Woodsworth found himself in Gibson's Landing on the Pacific coast. It was here that he managed to work a small miracle. The town was divided into two sectors because of ethnic differences. As the clergyman for the "coast" people, he bought his supplies for the co-op store run by the "hill" people. The town was soon united.
With the coming of World War One, he moved his family again, this time to Vancouver, where he worked as a longshoreman. When the war ended, many of his fellow workers were laid off. The situation was the same right across the country; but in those days there was no such thing as unemployment insurance or welfare.
It was on his way back to Winnipeg in 1919 that he heard of the General Strike. In order to break the strike and disorganize labour's attempts to unionize, the government slipped in two pieces of legislation: a participant in the strike could be jailed, and if a striker was not a Canadian citizen, he or she was subject to immediate deportation. Woodsworth spoke to the strikers and condemned this undemocratic use of democracy. He was charged with seditious libel, but before he came to trial all charges were dropped. It was soon his turn to give the labourers of Winnipeg a chance to exercise their democratic rights. In the federal election of 1922, Woodsworth was elected to the House of Commons with an overwhelming majority.
Woodsworth allied himself with a small group of MP's known as the "Progressives." From the beginning he spoke out for what were unpopular issues. He fought every form of discrimination as he called for economic justice, denounced needless poverty, and alerted the government to the need for "national insurance" for relief against unemployment and its miseries. The Progressives, unfortunately, were only a loose knit group. Woodsworth saw the need for a united party, a political movement to achieve common social objectives. In the winter of 1932, after many meetings of "cooperative groups, " the Cooperative Commonwealth Federation (CCF) was founded, with Woodsworth as party leader.
During his tenure as a MP, Woodsworth was one of the few parliamentarians in this country to have a private members bill passed into law. His bill allows unions to strike without fear of job dismissal.
Woodsworth helped create Canada's social-security system. In 1926, Woodsworth realized his lifelong ambition when he and fellow Labour Party MP A.A. Heaps guaranteed Prime Minister Mackenzie King a coalition government in return for Mackenzie King's creation of Canada's Old-Age Pension plan. The following year, the plan was introduced and became the cornerstone of Canada's social-security system.

Until his death in 1942, Woodsworth continued his battle for social reform. It was his belief that we should never import socialism, but rather develop our own system. "if you are going to have socialism, have Canadian socialism…it should be indigenous to our needs here."
It is difficult to do justice to Woodsworth in this short space. As members of the Woodsworth Cooperative, we can be proud to carry on the work of our namesake. In fact, we have the opportunity to make J. S. Woodsworth's ideals become a reality. We will all have a role to play to make sure that the spirit of Woodsworth thrives in a community of cooperation.
A few parting words from Woodsworth's book "My Neighbour" might be in order to remind us of this man who would not tolerate injustice: "Someone is responsible! Every unjustly treated man, every defenceless woman, every neglected child has a neighbour somewhere. Am I that neighbour?"
By Peter Bernauer
Peter was a member of Woodsworth for over ten years. This article was reprinted form an early issue of the 'Woodsworth Monthly'.