Emergency – Call 911
Our address is 133 Wilton near Jarvis and the Esplanade.
Fire

Remember, most people die from the smoke, not the fire. Here is what to do.
If there is a fire in your mid-rise unit
Tell everyone in your unit to leave.
Close, but don't lock, all doors behind you.
Pull the fire alarm on your floor and yell "fire".
Leave the building using the nearest exit stairway.
Call the fire department at 9-1-1 from a safe location. Never assume this has been done.
Meet the firefighters when they arrive and tell them where the fire is.


If you are in the mid-rise, but there is no fire or smoke in your unit, shelter in place
The best strategy is to stay in your unit unless the fire is in your unit or there is smoke in your unit.

Call 911 to report the fire. Report any smoke or flames you see and say you are staying in your apartment at 133 Wilton Street and give your unit number.
Pull the fire alarm in the hallway and yell fire, if it is not ringing already – this notifies your neighbours and the monitoring company.
Keep your door shut. If you may need help later, don't lock it.
If you are alone, get a buddy – a neighbour – to stay with you.
Stay awake and listen for instructions​.

If you wish to leave your unit:
If you want to leave your unit, leave right away.
Take essentials with you – ID, medications, money.
Lock your door.
Pull the firm alarm in the hall if it is not already ringing.
Leave the building using nearest exit stairway.
Do

not

use elevator.
Call fire department at 911 from a safe location.
Meet in the park across Wilton Street.
Meet firefighters when they arrive and tell them where the fire is.


In townhouses, always leave your unit. Call 911.


More information:
Fire in Your High Rise – City of TorontoFire safety in your language – including Spanish, Chinese, French, Tagalog, and more.
Sudden Cardiac Arrest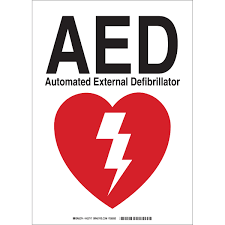 There is an external automated defibrillator on the ground floor lobby in a box beside the elevator.
This is a portable device that checks the heart rhythm and can send an electric shock to the heart to try to restore a normal rhythm.
Call 911 or have someone else do it. The midrise building is at 133 Wilton Street near Jarvis and the Esplanade.
Send someone for the defibrillator.
Take it out of the box and turn it on.
The machine will talk to you. Follow instructions that the machine will give you.
Keep going until paramedics arrive and take over.
Power Outage
* Toronto Hydro Power Outage phone number: (416) 542-8000
Unplug anything that may have been left on at the time of the outage
Ensure electrical stove top and oven are turned off
Turn off water to dishwasher and laundry machine if in use when outage occurred
Leave a light or the radio on so you will know when power is restored
Unplug computers, TVs and other electronics to prevent damage caused by power surges
Once power is restored: plug in only the most essential appliances first and wait 10-15 min. for the electrical system to stabilize before connecting everything else
Flood
*Never step into a flooded room as the water could be energized and could shock or electrocute you.
Stay inside and do not travel unless absolutely necessary. Keep children and pets indoors
If you are outdoors
(a)  Seek shelter immediately
(b)  Keep everyone away from lakes, rivers, creeks and low-lying areas prone to flooding
3. If flooding is imminent
(a)  Remove furniture and other valuables from your basement to prevent water damage
(b)  If you can safely do it, turn off your furnace, gas and electricity* Toronto and Region Conservation Authority 24-hour flood hotline phone number: (416) 661-6514
Loss of Heat in Winter
(a)  Contact Co-op Office (416) 363-3418
(b)  Phone On-Call at: (416) 809-7851 if unable to reach office staff
No Water
(a)  Contact Co-op Office (416) 363-3418
(b)  Phone On-Call at: (416) 809-7851 if unable to reach office staff
(c)  Ensure you have at least a three-day supply of water for each member of your family in your emergency kit (4 litres per person per day)


72 Hour Emergency Kit
enough drinking water for 3 days (4 litres per person per day)
battery powered / crank radio & flashlight (+ batteries)
3 day supply of non-perishable food
manual can opener
first aid kit
prescription drugs, medical supplies
information sheet about your special needs or disability including contact information for your healthcare provider(s), caregiver(s) or personal attendant(s), or your service animals' veterinarian, and a detailed list of all prescriptions and medications